Bearing Assy Adapter

is one of discontinued gm parts withdraw from sale list.


It was used in steering column, we are unlucky to know how exactly be used.

This bearing assy adapter consists of 1 pcs bearing and 1 pcs
Seal adapter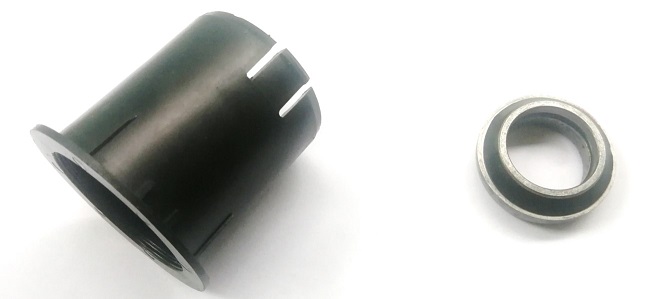 The seal adapter is made from injection mould in house. Bearing assy requests high precision machining. Special fixture is required to mount bearing into seal adapter.