Retaining Nut 7826012 is direct replacement part for GM OEM steering Gear-Lock Nut 7826012.


Being an auto parts manufacturer China, we are always think about how to make parts meet customer's requirements, even exceed customer's expectation.

With all features and functions same as original part, we upgrade appearance of the parts during our machining process,
We lathe machining the top flange surface while we lathe machining the thread in the hole.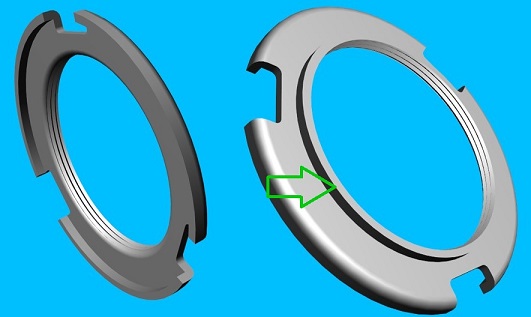 Lock nut 7826012 Fits for:
Model Year
Body & Trim Engine & Transmission
Chevrolet
C1500
1999
LS
5.0L V8 - Gas, 5.7L V8 - Gas
Chevrolet
C2500
2000
Base, LS
5.7L V8 - CNG, 5.7L V8 - Gas, 6.5L V8 - Diesel, 7.4L V8 - Gas
Chevrolet
C2500
1999
Base, LS
5.0L V8 - Gas, 5.7L V8 - CNG, 5.7L V8 - Gas, 6.5L V8 - Diesel, 7.4L V8 - Gas
Chevrolet
C3500
2000
Base, LS
5.7L V8 - Gas, 6.5L V8 - Diesel, 7.4L V8 - Gas